Welcome to KT Stonemasonry & Restoration
At KT Stonemasonry & Restoration we aim to provide the highest quality service possible.
Using our wealth of knowledge in the field of Stonemasonry & Restoration work.

Skillfully carving stone from detailed drawings, plans and templates for
either new build projects or to replace existing Masonry with great accuracy.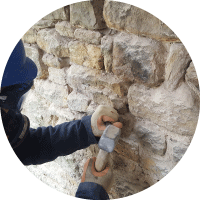 Stone restoration is the accurate replication and replacement of what is missing or in need of serious repair. This is a combination on Repointing and Banker masonry to keep a building weather tight and intact for many years to come.

We are specialists in restoring old victorian style Fireplaces & Bricks.
Having vast experience working within the heritage sector, we are able to transfer our skills into updating your tired old Fireplaces to give them a new lease of life.

Highly Skilled craft of cutting letters and designs into stone by hand.
Using traditional methods to achieve a professional finish.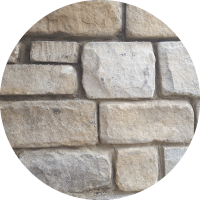 Extensions to existing stone buildings, modifications and conversions
We also build random Rubble walling/ Garden walls.

Repointing is the staple part of a Stonemason's job. Developing skills over many years
to deliver a high quality finish. To ensure the longevity of a building for years to come. 
Hydraulic Lime pointing, Hydrated Lime pointing, Lime Putty pointing, Traditional Tuck pointing & Cement based mortar pointing are all skills we are well trained in, having taken on many jobs on prestigious grade 1 & 2 listed buildings.
Owen Thompson
"Amazing stonemason!! very friendly, helpful with structural designs and colours/ types of stone and cement mixtures, works fast and is very clean and tidy, in my opinion should charge more for his expertise, highly recommended to anyone. I will hire again in the future. Thanks again"
LaC-1
"I recently needed some lime pointing work and some stone replacements to be carried out on a grade 2 listed building. kris was very knowledgeable about these works and made me feel at ease straight away he even providing me with pointing samples prior the work commencing to show how the colour would match the existing stone blending in perfect. he has great attention to detail and takes great pride in his work. would highly recommend.."
CraigT-7
"I contacted KT Stonemasonary for some restoration to some stonework & repointing work on my property. Kris was very helpfull & his advice was excellent, he was quick in getting back to me with a price , start date & timescale. I have no hesitations about recommending KT Stonemasonary to any one, reliable, professional, friendly company, & the prices were excellent for the quality of work."